DJ Toxic - Echoes Of Nature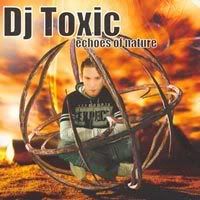 01. Echoes Of Nature Part
02. Feel You Again
03. No Good [The Starter Dance]
04. Shelter From The Cold
05. Elements Of Culture
06. Joana
07. Who Let Me See
08. Across The Horizon
09. Rising Sun
10. Feel You Again [DJ Toxic Remix]
11. Feel You Again [DJ Hypnotic vs. Synthetic Mix]

This is the latest installment from DJ Toxic released late last year. Love his music and would like to see the guys music in either RPM or Bodypump.